Schenck Balancing Machine upgraded with Precibalance Instrumentation balancing an electrical rotor. The upgrade can be done with the old sensors in place. The automatic calibration function of the Precibalance software gives the user flexibility in the relative positioning of the sensors.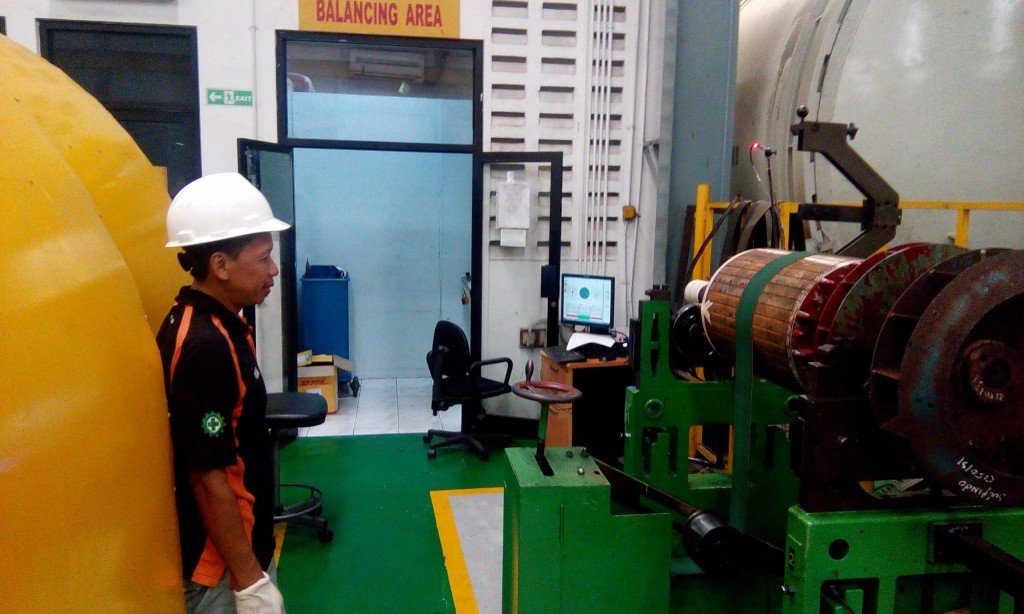 Full view of the upgraded machine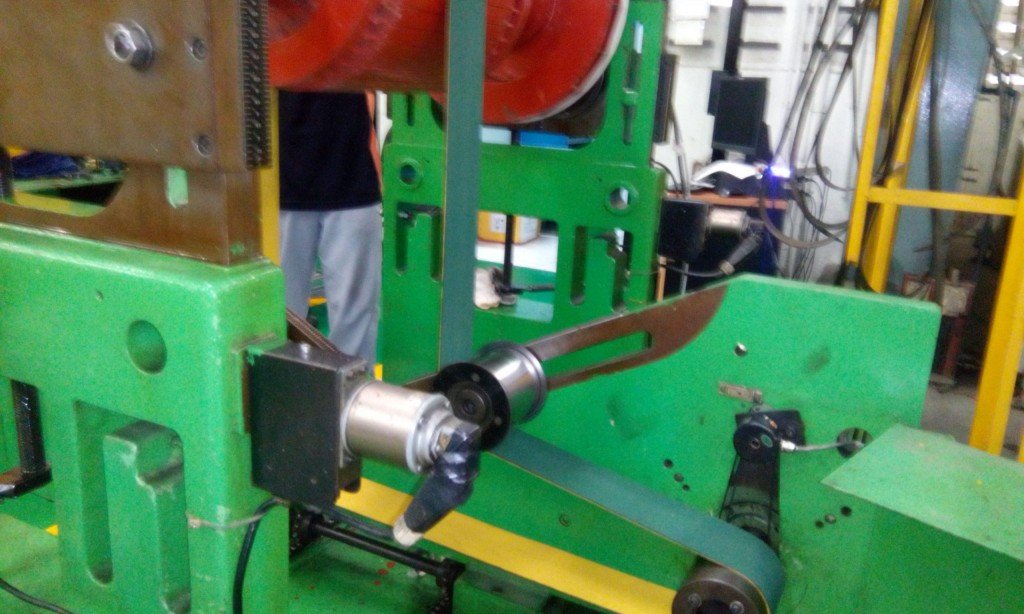 View of the old sensors not disturbed. The photo below shows the new force sensor mounted on the opposite side.